(From https://www.prlog.org/12785748-funded-with-dinosaur-bones-new-record-kleen-by-singer-songwriter-gone-marshall-drops-late-auggust.html)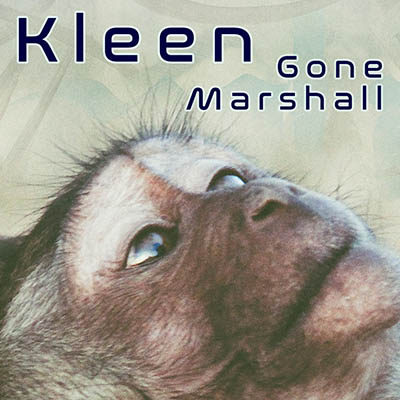 Maverick singer-songwriter Gone Marshall, known for striking sonic and lyrical forays into alternative and psychedelic folk rock, pivots to a Lo-fi beat driven sound with his new record, 'KLEEN'.
Long in the works as a follow up to his two EPs of 2018 – 'Bad Guys' and 'Argosy' – 'Kleen' fuses a keen, irreverent, and sometimes apocalyptic lyrical sensibility with mesmerizing Lo Fi and psychedelic dreameries.
Composed mainly of a new slate of originals, 'Kleen' also features a re-interpreted electronic cover of the Kinks classic track, 'Big Sky', in keeping with Gone Marshall's penchant for mixed sung and spoken verses.
Perhaps the most intriguing element of 'Kleen', so far at least, is its backstory: during a trip to Montana's famed Morrison Formation on a fossil hunting trip, the artist uncovered the fully intact tibia of a baby T. Rex (dinosaur). This relic became a boon for his new record, 'Kleen' with its sale providing the sums needed to record and mix the final tracks.
Slated for release on Spotify, Apple Music, Amazon Music, and all other platforms, 'Kleen' is a must listen for any epicure of Lo Fi, spoken word, and various psychedelic genres!
'Kleen' is produced and published by CAMERADO, maker of compelling movies, music, and media.
Gone Marshall is a singer-songwriter, lyricist and producer playing in genres including neopsychedelic, alternative folk, alt-country, indie and alt rock, and electronic spoken word.
His lyrical and vocal quality has been described as resembling a 'Trippy Leonard Cohen' with a vocal register ranging between Lou Reed, Ian McCulloch (Echo and the Bunnymen), Jim Morrison and Johnny Cash.
With a prior background in cinematic production and screenwriting, Gone Marshall is lyrically and musically a 'visual storyteller'. Many of his songs feature highly visual elements including memories, dreams and reflections based on real and imaginary life stories.
Find out more about Gone Marshall and his latest record, 'Kleen', at http://www.gonemarshall.com
Contact: Camerado Media | camerado@camerado.com with inquiries regarding Gone Marshall and other managed artists