Gone Marshall and Friends have been a bit out of sight lately as a new record is being arranged, mixed, and mastered at this very moment. The currently untitled project, a 5 track EP of original tunes penned by singer-songwriter Gone Marshall, will span a range of alt-country, neopsychedelic folk & rock, and related genres.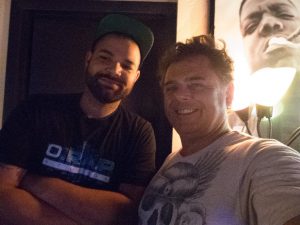 Estimated physical completion of the new EP will be October 2018, with analog and digital distribution taking place shortly thereafter.
Check back for updates and other juicy news  – in the meantime, be sure to get Gone Marshall's previous release, the February 2018 EP 'Bad Guys', on Apple Music, iTunes, Spotify, Bandcamp, and other fine platforms!